The Research Triangle area of North Carolina is blessed with a number of world class academic medical centers and teaching hospitals including Duke Health, UNC Health, and WakeMed. In short, when you live at Carolina Preserve, you're never far from exceptional healthcare.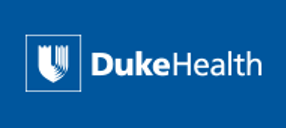 Duke Health conceptually integrates the Duke University School of Medicine, Duke-NUS Medical School, Duke University School of Nursing, Duke University Health System, Private Diagnostic Clinic (Duke physicians practice), and incorporates the health and health research programs within the Duke Global Health Institute as well as those in schools and centers across Duke University, including the Duke Robert J. Margolis Center for Health Policy.
Duke Health is committed to conducting innovative basic and clinical research, rapidly translating breakthrough discoveries to patient care and population health, providing a unique educational experience to future clinical and scientific leaders, improving the health of populations, and actively seeking policy and intervention-based solutions to complex global health challenges. Underlying these ambitions is a belief that Duke Health is a destination for outstanding people and a dedication to continually explore new ways to help our people grow, collaborate and succeed.
The major patient care facilities at Duke University Medical Center include:
Duke Urgent Care Centers provide care for non-life-threatening illnesses and injuries that can't or shouldn't wait until your primary care doctor's office opens. Appointments aren't required; just walk in. Or, check wait times, select your preferred location below, then click the "Reserve Your Spot" button to choose from available time slots.
Duke Primary Care Clinics have made it easy to find great primary care doctors right in your neighborhood. Duke Primary Care clinics include family doctors, internal medicine doctors, pediatricians, physician assistants, and nurse practitioners in more than 40 locations throughout Durham, Raleigh, and Cary. We accept a growing list of Duke-friendly health plans.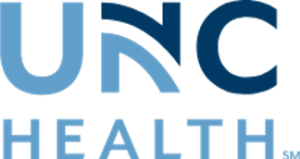 UNC Health Care  is a not-for-profit integrated health care system owned by the state of North Carolina and based in Chapel Hill. Originally established Nov. 1, 1998, by N.C.G.S. 116-37, UNC Health Care currently comprises UNC Hospitals and its provider network, the clinical programs of the UNC School of Medicine, and eleven affiliate hospitals and hospital systems across the state.
UNC Medical Center, also known as UNC Hospitals, is a public academic medical center first established in 1952 under the name N.C. Memorial to provide patient care, educate health care professionals and advance medical research in partnership with the UNC School of Medicine. With more than 950 beds, the medical center in Chapel Hill comprises N.C. Memorial Hospital, N.C. Children's Hospital, N.C. Neurosciences Hospital and N.C. Women's Hospital.
The UNC Lineberger Comprehensive Cancer Center is a cancer research and treatment center at the University of North Carolina at Chapel Hill. UNC Lineberger is the only public comprehensive cancer center in the state of North Carolina.
UNC Senior Alliance is UNC Health Care's physician-led Medicare accountable care organization (ACO). An ACO brings together the different component parts of care – primary care, specialists, hospitals, home health care, etc. – and ensures that all care is highly coordinated across the continuum to provide better access to care, better clinical quality, and control costs for their Medicare Fee-for-Service patients. The UNC Senior Alliance network includes community-based providers along with those employed by UNC Health Care's affiliate entities.
UNC Wellness Center – NorthWest Cary offers many of the amenities traditionally associated with a high-end fitness facility, but adds a variety of clinical, health education, wellness, disease management and other programs that distinguish the facility and programs from traditional or non-medically based gyms and fitness centers.  The northwest Cary center is located just outside the Carolina Preserve community.
UNC Health Care Panther Creek is located nearby at the corner of Highway 55 and McCrimmon Parkway, and provides a multitude of healthcare services to meet your family's needs, in one convenient location for the growing population of western Wake County.  Services include urgent care, primary care, and a broad range of medical specialties.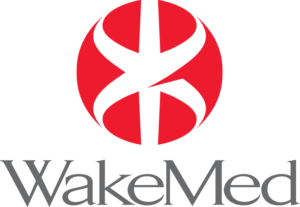 WakeMed Health and Hospitals is a 919-bed healthcare system with multiple facilities placed around the metropolitan Raleigh, North Carolina area. WakeMed's main campus is located on New Bern Avenue in Raleigh, North Carolina. WakeMed serves multiple counties throughout the state and specializes in a variety of services including cardiology, gastroenterology, neurology, orthopedics, high-risk pregnancy, children's care, trauma, physical rehabilitation and critical care transport.
WakeMed Cary Hospital is located at 1900 Kildaire Farm Road in Cary, and features a full-service, 24-hour emergency department where patients of all ages can receive high-level emergency care. Backed by WakeMed Children's and Wake County's only Level I Trauma Center, our doctors, nurses and specialists are ready at a moment's notice to provide the care you and your family need and deserve.
WakeMed Urgent Care centers offer a wide range of adult and pediatric services for patients ages 4 months and up with multiple locations and specialty services to serve you.  Our providers treat a range of common illnesses and conditions each day, with on-site X-ray and IV therapy available.
WakeMed Primary Care – Apex offers primary care and family medicine services.  We are dedicated to the diagnosis and treatment of a broad spectrum of illnesses in adults and children.  Focused on family medicine, our team is committed to establishing a lasting relationship with you and your family by partnering with you and any other physicians who may be involved in your health care.